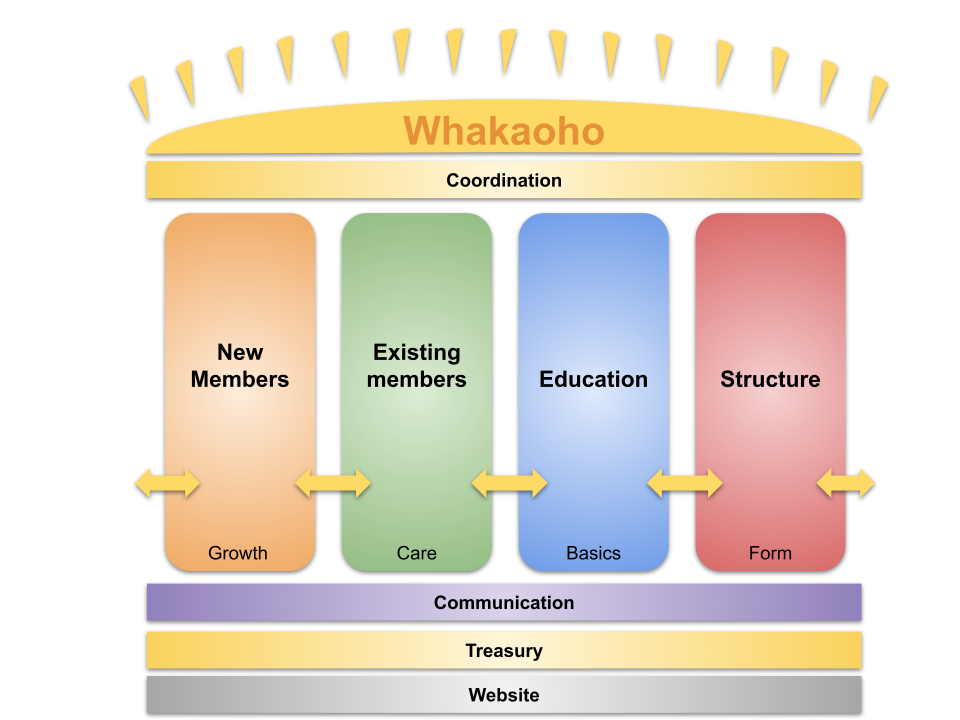 As a member-based organisation people are our priority.  Therefore, council are focused on how we can not only build value for our membership but strengthen the Permaculture Community overall.
Council is dedicated to the 'Whakaoho' (Reawakening) of our organisation. This graphic illustrates how we are approaching this period with the website, communication strategy and finances all forming the foundation for the areas that we are focused on.
We are working on our digital space with improvements to the website and social media content, and undertaking a review of the education models, support for educators, and the opportunities available for people to expand their knowledge.
After undertaking a review of our membership processes, we are making some changes and working on a range of new membership benefits!
All memberships have been shifted to a single renewal date with all memberships expiring June 30 2024.
New membership benefits are being rolled out with a number already announced.